Surprise! The only word that comes to mind when I think about the hottest thing from Sheffield's new EP. Bring Me The Horizon really decided to lay everything out on the table this go around for their listeners. Oli really honed in his writing skills and creativity when conjuring up some of the tracks on this masterpiece. I can hear every single album that they have released up until this point in their career and I do not think anyone is mad about that at all. This nine track album is 32 minutes of pure sticking it to those who say "pick a genre", which is exactly what they were going for.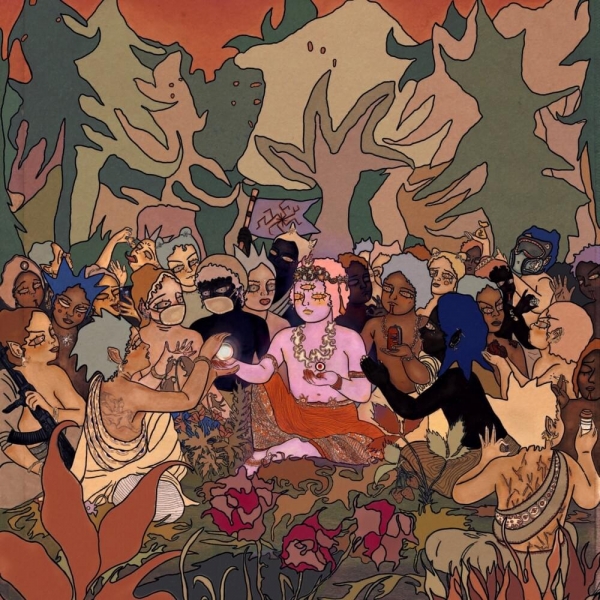 Right off the bat with track "Dear Diary," we hear guitar parts that you would not be shocked to have heard on their first two albums, "Count Your Blessings" and "Suicide Season". Lee Malia also comes out of left field with a solo that is reminiscent of earlier Pantera. Four out of the nine songs on the EP are featuring different artists, all of which I was blown away with. Obey is featured with YUNGBLUD who grabs takes the microphone it makes it his, the power and tone of his voice made him the perfect choice for a feature on this upbeat, chorus driven, and radio-friendly track. The next highlight is Kingslayer which features the kawaii-metal founders BABYMETAL; Oli brings back the "Suicide Season" vocals that a lot of people thought was either behind the band or Oli could not do anymore which obviously is not true. BABYMETAL brings something seriously special to this track that makes it unlike anything I have ever heard before and I can't get enough of it. Next up on the things that really impressed me is the song 1×1 which features Nova Twins, the rock duo consisting of vocalist/guitarist Amy Love and bassist Georgia South. 1×1 has a chorus that has been stuck in my head since the EP dropped, probably the song that I think would get the most air time if it had been released as a single but, I am happy it wasn't a single. It's the gems like that one that really make albums special and worth listening through over and over again. The last truly special song is the simply titled, One Day The Only Butterflies Left Will Be In Your Chest As You March Towards Your Death; the track that features Amy Lee of Evanescence, who just so happens to love BMTH. This piano driven and methodical ballad is perfect for those who love beautiful clean vocals. The entire song builds and builds until the very end and it sure does end perfectly.
Bring Me The Horizon told us in this EP that they do what they want and are not going to be changing that any time soon. These are all songs that can and will translate beautifully if they decide to pop them into the set on any given night. Currently this EP which has the length to almost be considered an entire album, is the front runner for album of the year from me and I will be pleasantly surprised if something beats it. Massive congratulations to the Bring Me The Horizon gentlemen for yet another amazing release, we all cannot wait to see where it goes from here.
RATING: 9.5/10
Must Listen Track: Kingslayer (feat. BABYMETAL)